Sigalas Assyrtiko Santorini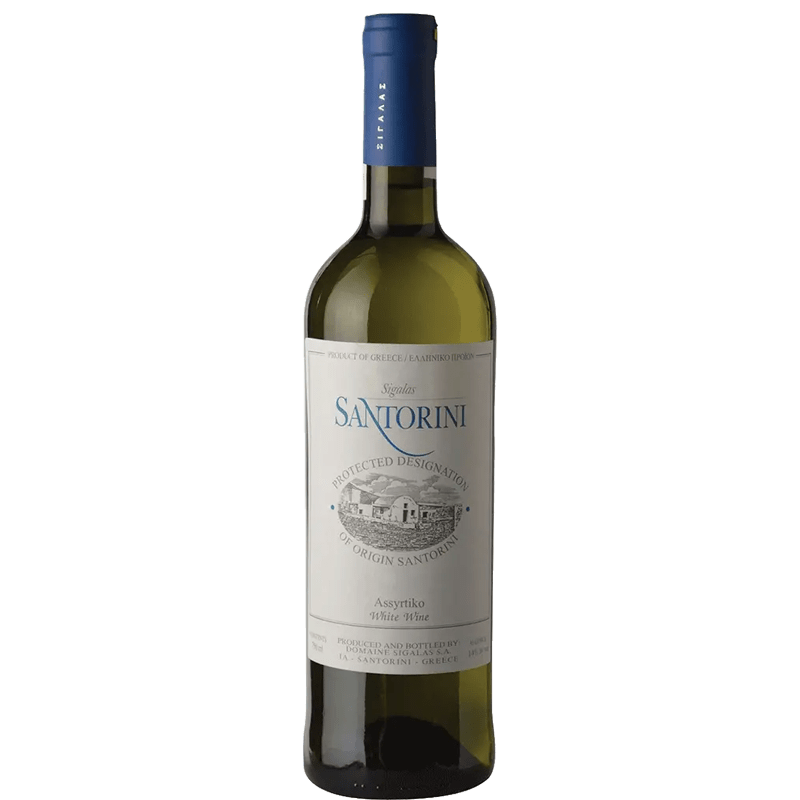 Wine Notes
Pale lemon color. Intense minerality on the nose complemented by aromas of stone fruits and citrus fruits -mostly peach and lemon-, and floral notes on the background. The rich palate is further enhanced by the vibrant acidity and a saline-forward character. Long aftertaste following the aromas of the nose.
Santorini 2022 Wine Advocate (June 2023) / 94 POINTS
Santorini 2022 Tim Atkin Santorini Report 2023 / 93 POINTS
Santorini 2022 Mundus Vini Spring Tasting 2023 / GOLD
Santorini 2022 Balkan International Wine Competition 2023 / GOLD
Santorini 2021 Wine Advocate / 92+ POINTS
Santorini 2020 Balkan International Wine Competition 2021 / GOLD
About the producer
The winery of Domaine Sigalas is nestled between vines on the scenic plain of Oia in the northern part of Santorini. The 40 hectares of surrounding vineyards are cultivated in a sustainable manner and the winery's annual wine production reaches 200,000 bottles. All wines are crafted with great attention for the varieties of Santorini and the neighbouring Cyclades. Domain Sigalas is one of the most prominent exporters of Greek wines worldwide, and the winery's renowned, award-winning labels are also available across Greece.
Domaine Sigalas is known to be one of the most exacting Santorinian wineries, constantly experimenting in the vineyard as well as in the cellar with the aim to bring forth the best quality and uniqueness the Santorini's terroir has to offer. Innovation and technical savviness coexist in a creative relationship with the ancient cultivation traditions of the island of Santorini. All winegrowing decisions are based on the guiding principle of founder Paris Sigalas, which is best phrased as a "dynamic evolution of tradition".
Santorini is globally recognized as an excellent wine region.
Its vineyard is one of the oldest in the world and has been cultivated uninterruptedly for over three thousand years. The soil is volcanic and thanks to this peculiarity it is one of the rare vineyards that were not affected by phylloxera. Most of the varieties here are ancient, with Assyrtiko being the dominant variety (covering about 70% of the land under vine). Assyrtiko is a virtuous "multi-dynamic" or versatile variety that is now considered one of the most important white varieties in the European vineyard.
Santorini's historic sweet sun-dried wine, the famous Vinsanto, is mainly made from Assyrtiko (it contains at least 50%. Assyrtiko complemented by other white varieties of the island). Traditionally it was made from Assyrtiko with a small percentage of Aidani.
Also made with at least 80% Assyrtiko (supplemented with Aidani and Athiri) are PDO Santorini, PDO Santorini Barrel and the traditional white wine of Santorini called PDO Nychteri (which is an overripe harvest wine with an alcoholic strength of more than 15% that gets fermented and matured in old oak barrels for more than three years).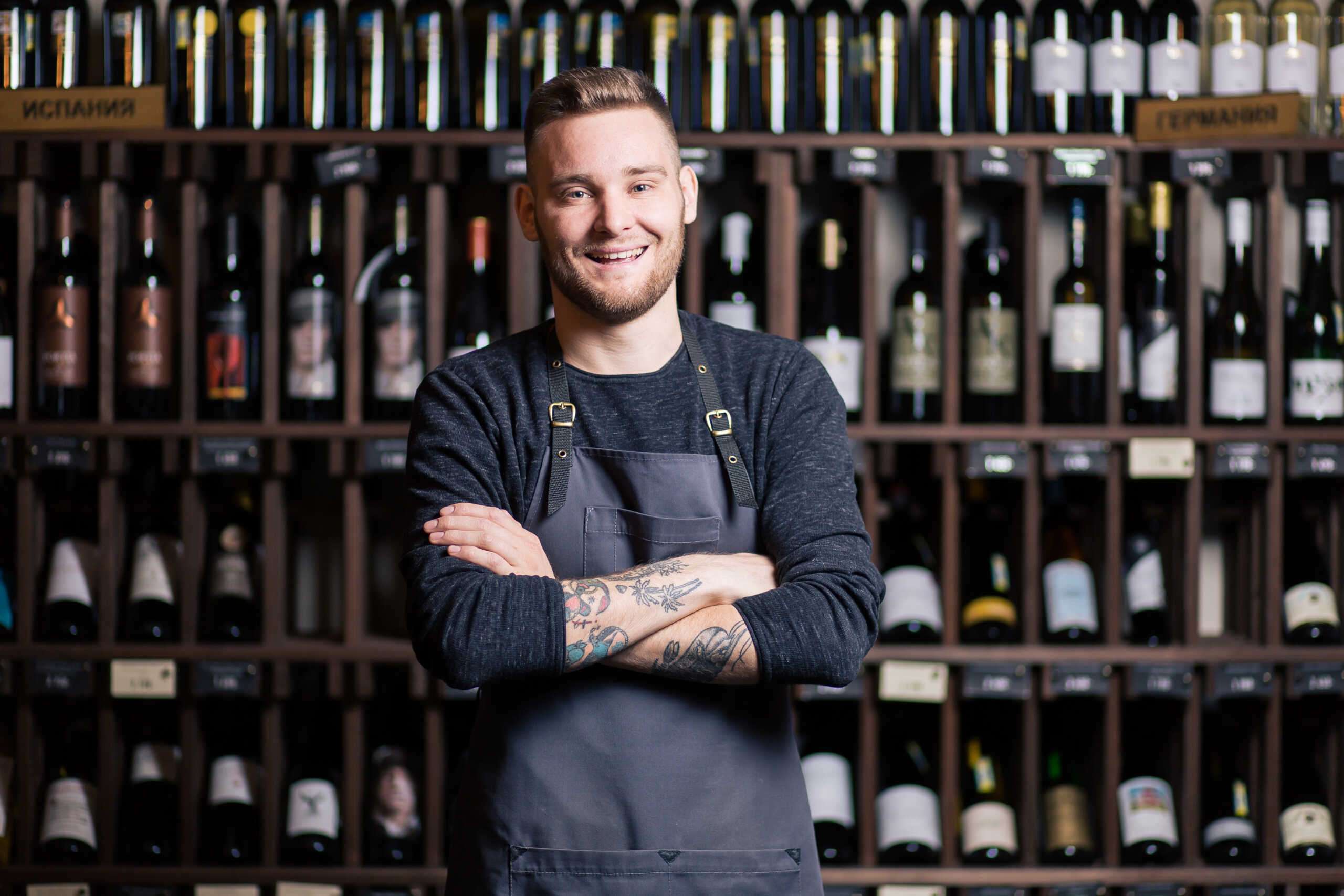 Our approach to gifting
At Benolo, we understand the significance of selecting the perfect gift that resonates with your recipients. Our approach to picking gifts is rooted in curating a diverse and thoughtful range of options.
We collaborate with renowned retailers in the wine and beverage industry to ensure that our selections are unique, high-quality, and align with the preferences of a wide audience.
Whether it's a celebratory occasion, a token of appreciation, or a gesture to nurture relationships, our aim is to provide you with a selection that captures the essence of your intent. Each gift is chosen with care, keeping in mind the joy it will bring to both the sender and the recipient.
Why use Benolo?
Gifting strategically fuels prospect engagement and reinforces customer appreciation. Benolo manages the intricacies of gifting, allowing you to concentrate on business growth.
Free to use
Benolo is free to use. No monthly recurring fees to worry about.
Free shipping
All gifts include free shipping across the contiguous United States.
Get your money back
Any unclaimed gifts are credited back to be used for other recipients.
Freedom of choice
Gift recipients have the freedom to select the gift they truly desire from our marketplace.
Detailed reporting
Track essential metrics such as gift open rates, gift redemption, and more in real-time.
Team support
Add your teammates, create teams, set fixed budgets and have them manage their own gifting strategies.
Gifting Frequently Asked Questions
"The freedom of choice for the recipient and the simplicity of use for us has made gifting a delight. Our employees have raved about the quality of the wines they have received from Benolo."
Julio Price, Director of HR
"The freedom of choice for the recipient and the simplicity of use for us has made gifting a delight. Our employees have raved about the quality of the wines they have received from Benolo."
Julio Price, Director of HR